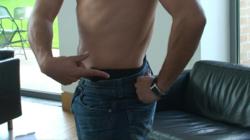 London, UK (PRWEB) June 27, 2012
Dr. Allen?s device for prostate care enables a new therapy that treats prostate enlargement safely, contrary to different BPH medications, Fine Treatment reveals. The device is registered with the MHRA, the UK medical devices regulatory authority, since April 2010 as Class 1 Medical Device. This device can be used at home without resorting to medications or prostate removal procedures.
?Patients, who have used or are using Dr. Allen device, tell that it is very easy to wear it. It is a unique feature that the device can work constantly for 24 hours a day,? says Dr. Mohamed S. Awad in his recent article New Therapy for Enlarged Prostate. ?The device provides a perfect environment for blood to circulate through tiny capillaries in the affected prostate tissues thus reducing the pressure, congestions and swelling associated with BPH.?????
Unlike this new therapy, BPH drugs are risky as sexual problems may follow and common surgeries can develop irreversible health problems. On the other side, the new Thermobalancing Therapy can reverse prostate enlargement. Please watch the video, http://www.youtube.com/watch?v=V5xidswhxJM.
The American Urological Association (AUA) states that men have to take drugs, like (Proscar and Propecia) finasteride or dutasteride, for 6 to 12 months to achieve a lower urinary tract symptoms relief, and these medications can cause sexual side effects, including ejaculatory abnormalities and erectile dysfunction. Other commonly used medications, such as (Flomax) Tamsulosin and Alfuzosin, should be taken for years and can develop dizziness upon standing, vertigo and ejaculation disorders. Regarding a prostate surgery the AUA explains that erectile dysfunction occurs because the nerves that stimulate the penis for an erection sit near the prostate and can be easily damaged.
?Men?s well-being can now be protected from unnecessary issues by trying out the Thermobalancing Therapy,? says Dr. Simon Allen. ?Dr. Allen?s therapeutic device is easy to use at home without resorting to potentially harmful BPH drugs and prostate removal procedures.?
Dr. Allen?s therapeutic device improves the blood flow inside the prostate at the capillary level. Read more at http://www.finetreatment.co.uk/prostatetreatmentbph/prostatitistreatment.html.
About Dr. Simon Allen and Fine Treatment:

Dr. Simon Allen is a highly experienced medical professional. His specialty is in the internal medicine and cardio-vascular field. He has treated patients with a wide range of chronic disorders: after a heart attack, with kidneys problems, including kidney stones disease, prostate, spine and metabolic conditions. Fine Treatment exclusively offers Dr Allen?s devices for the treatment of chronic prostatitis and BPH, coronary heart disease and to dissolve kidney stones, as well as back pain and sciatica treatment.
Related Cardiovascular Disease Press Releases