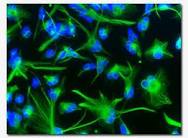 (PRWEB) June 01, 2012
"Post fusion pain is treated with regenerative medicine now at the center for regenerative medicine." according to A.J. Farshchian MD the medical director for the center for regenerative medicine.
The joint at the base of the big toe is called the metatarophalangeal joint, or MTP joint. This is the junction of small bone of the big toe and the long bone of the forefoot.
This joint is essential to the biomechanics of our feet, receiving much stress and prone to arthritis by itself. Pain around the base of the big toe is a common symptom of arthritis around this area.
This pain is exacerbated by activity. After the joint is fused by itself, the toe may not touch the ground, which may cause slight instability or imbalance when the patient walks.
The Center for Regenerative Medicine in Miami, Florida concentrates on helping arthritic and injured people to get back to a functional level of life and their activities using non-surgical techniques and Orthopedic medicine. The center's expertise is in treatment of conditions of spine, knees , shoulders , and other cartilage damages. We have developed non-surgical and rehabilitation techniques focused on treatment and management of joint pain. Our team includes health professionals organized around a central theme.